News.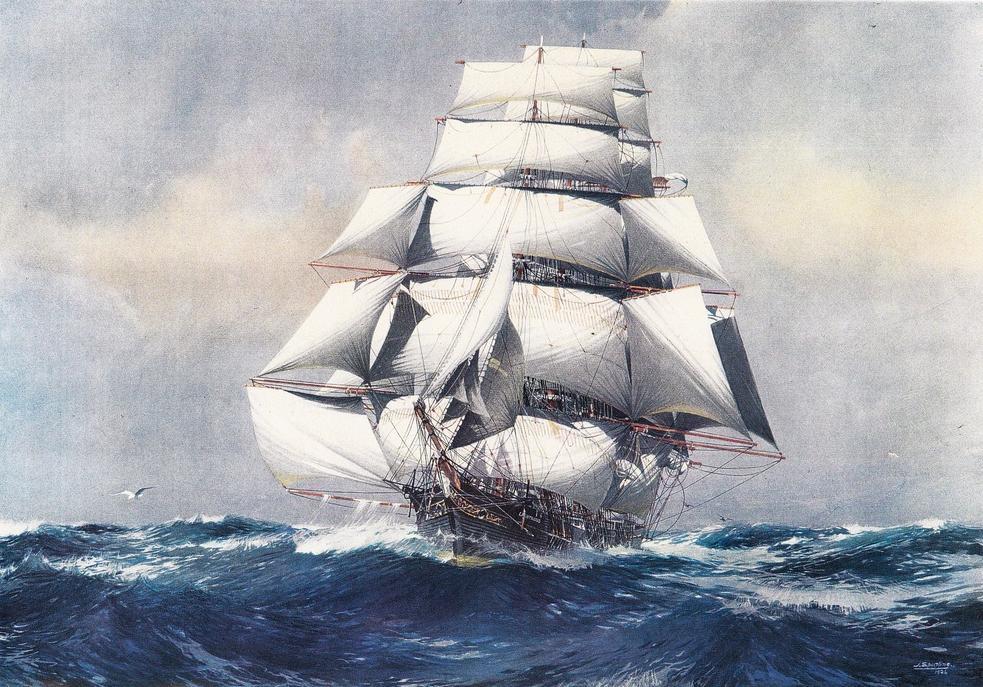 The American clipper ship LIGHTNING was a 3 masted, fully rigged extreme clipper ship; 3175.15 tonnes (3,500 tons) burthen, she was 74.37m (244ft) long, with a beam of 13.4m (44ft) and a depth of 7m (23ft).
To continue reading please click here
FLY ON THE WALL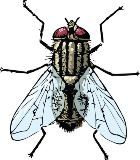 Its back. Due to popular demand "Fly On The Wall" will return on Sunday September 3rd, 2023 at 2pm. The Bellarine Historical Society, in collaboration with Port Arts Network, will hold an afternoon of storytelling, short historical-fiction stories and poems written by members of local writing groups. The task to create these stories was sent to local writing groups and will be read by the authors themselves.
Writers Retreat.
The Courthouse Museum in Drysdale as a 'writers' retreat' drop in space for the last Friday of each month 11am -3pm.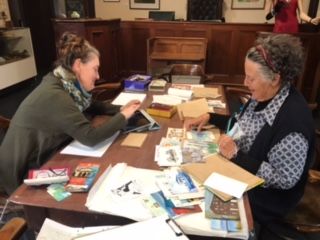 This will be run as a trial for a few months and hope to attract any writers who would like to come along a) to write or b) to mix and meet with other writers on a very casual basis.
For more information contact banjo3223@bigpond.com
2023 Annual General Meeting.
If you have an interest in local history and have a few hours to spare, then why not nominate for position on the committee. Please download the attached form.
Postcards From The Past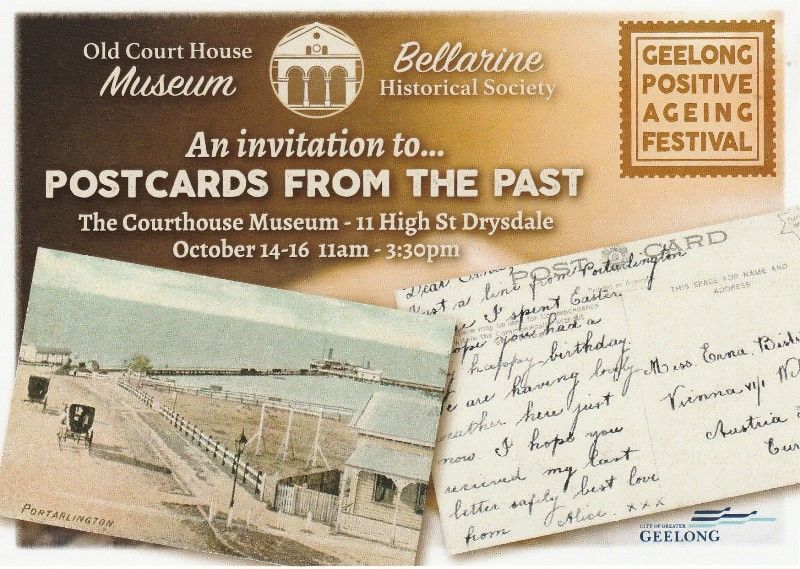 Did you know that the official name for collecting post cards is 'Deltiology' and is thought to be one of three largest collecting hobbies in the world.
The Bellarine Historical Society, in partnership with Port Arts Network and other interested parties, is holding as part of the Seniors Festival an exhibition of historical postcards intermingled with postcards produced by local art groups.
Grants & Sponsorship
The Bellarine Historical Society wishes to acknowledge the support of the Ian Rollo Currie Estate Foundation. We wish to thank the Foundation for Rural & Regional Renewal who made this funding possible.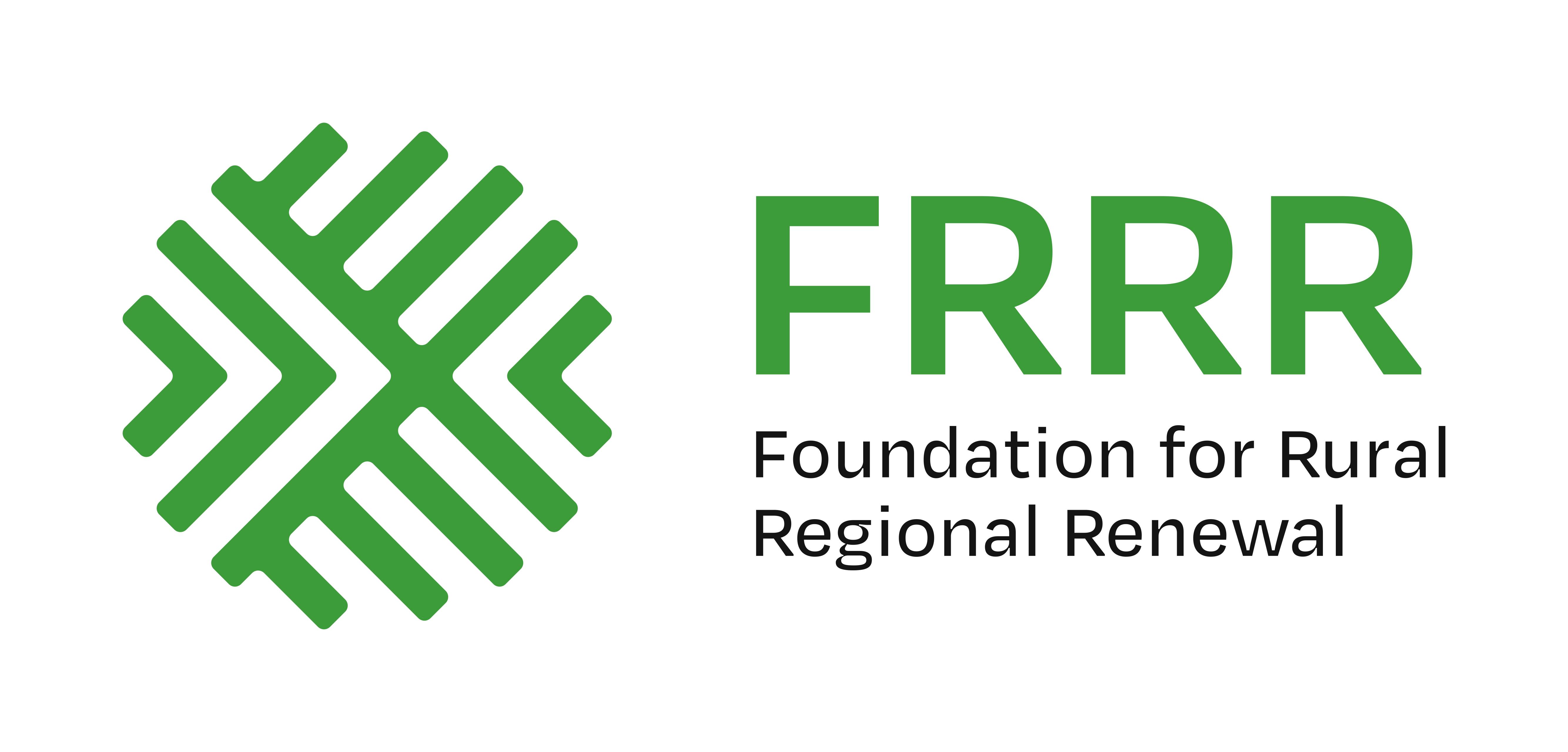 "Supported by the Australian Government's Culture, Heritage and Arts Regional Tourism (CHART) program"

Volunteers
A big thank you to the wonderful volunteers who have spent thousands of hours behind the scenes undertaking photo restoration, data entry, research, cataloguing and cleaning. Without your help the society would not be able to operate.